As we hit the 18th month of our project, PIs and ESRs from all NEOMATRIX partners finally came together physically in Ankara to evaluate our activities up to now and plan the future of our scientific collaboration.
We started the program with an excursion to Aşıklı Höyük, where we were hosted by site directors Mihriban Özbaşaran & Güneş Duru. It was a very informative and fruitful excursion. We cannot thank them enough for sparing their valuable time to us.
Below you may see some photos from this lovely day. After enjoying our time in the oldest Neolithic village in Central Anatolia, we also had a stroll in Güzelyurt, an old Greek settlement built in and around the intricate cave formations of volcanic Cappadocia, including a visit to an underground city!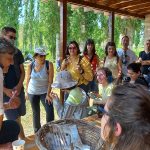 On the second day of our program, we had a fascinating row of bioarchaeology seminars from our great PIs, open to public: Anders Götherström talked on Vikings, Eva-Maria Geigl on the domestication of cats, Argyro Nafplioti on the bioarchaeological uses of isotopes and Thierry Grange on the domestication of donkeys & horses. Students from numerous Ankara universities made it to METU and crowded the hall despite heavy rain. Million thanks to Yıldıray Ozan, Head of METU Department of Mathematics for helping us arrange the Cahit Arf Auditorium and all the technical equipment! See below video for extracts from the seminars.
On June 12th and 13th, we held a 2-day workshop in Hacettepe University. Please check out the below tweets for some moments from the workshop and also from the visits to Hacettepe Anthropology Department's labs.
On the fifth day of our program we headed to Çorum to visit the Hittite capital in Boğazköy, where site director Andreas Schachner met us and gave a very detailed tour and some invaluable information. Many thanks to him! In the afternoon we visited Alacahöyük Museum & Archaeological Site, the first national excavation site in Anatolia. We made a stop at Yazılıkaya to see the Hittite reliefs, before returning to Ankara & saying goodbye to our colleagues from Stockholm University, IJM-CNRS & FORTH.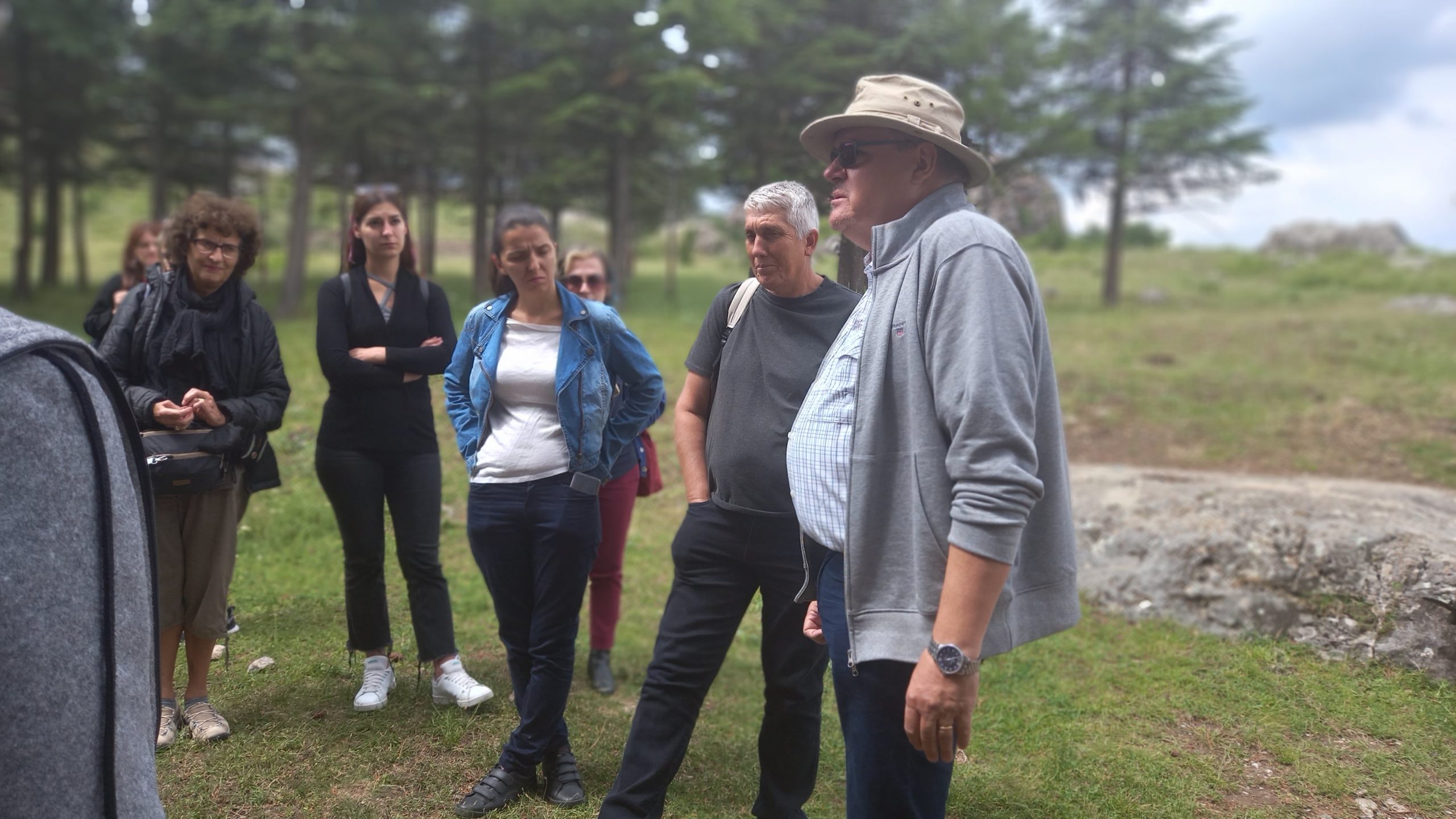 The Ankara meeting also provided us with some opportunity to discuss and plan the future of our scientific collaboration. We do expect this event to boost our team spirit and pave the way for forming a democratic network of labs, as we had proposed in the beginning.
Many thanks to Argyro Nafplioti, Angeliki Papadopoulou, Charikleia Karageorgiou & Nikolaos Psonis from FORTH, Eva-Maria Geigl, Thierry Grange, Fabien Fauchereau, Caitlin Martin, Jeanne Mattei & Oğuzhan Parasayan from IJM-CNRS, Anders Götherström, and Anna Linderholm, Mário Vicente, Reyhan Yaka & Petter Larsson from SU for coming all the way to Ankara!